Origin
The brand philosophy of "Authentic Naturalness" originates from "authenticity is the nature of things while nature is the cycle of balance."
The founder is concerned about the modern offset for sources of food and drinks by committing in enzyme R&D since 2001.
We combine the correct diet attitude of China and upholds to our moral to enrich our recognition and professional techniques. We select the local natural plants, vegetable and fruits from Taiwan for our production.
We expect that our commitment will benefit your body health. Authentic Naturalness's initial intent of foundation is to help your health when you drink our enzyme and vinegar.
Normal cycles of human body will lead to healthier body. We firmly believe that health is the foundation to happiness while the products of authentic naturalness will expand to the world and provide more consumers with the creation of excellent life and healthy body.
We choose the healthiest ingredients form the nature with our conscious to produce the best food.
Organic
Farming
Our products come from natural organic orchid and farm, where refreshing flower fragrance spreads with the harmony between human and nature. We refuse any artificially synthetic fertilizer and pesticides. The pure and natural organic fertilizer helps us enjoy the beauty of purity.
Production
by
Ancient
Approach
Persistence
Beauty, fragrance and sweetness of ingredients

It is a spiritual pursuit and
also a practice of life.
/ Authentic Naturalness / Product Introduction /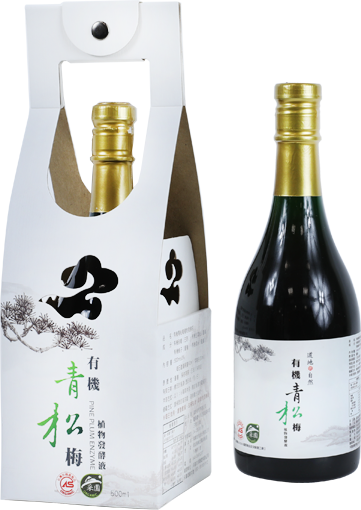 Organic
Pine Plum Znzyme
From E 120°and N 24°, the organic pine and plums grown on the organic farm are integrated through 360 days of traditional craft and modern fermentation technology, so the nutrients and SOD activity molecules minimize for the human body to absorb more easily.
/ Authentic Naturalness / Product Introduction /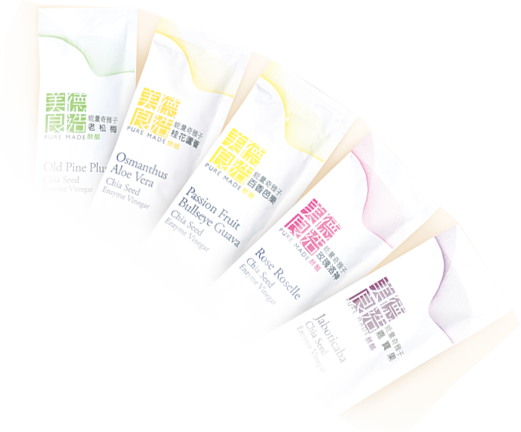 Natural•Nutritious•Healthy
Chia Seed Enzyme Vinegar
Enriched nutrients / mineral / excellent dietary fiber /protein
Body management / best choice of substitutes for fast diet, boosting your energy all day long.